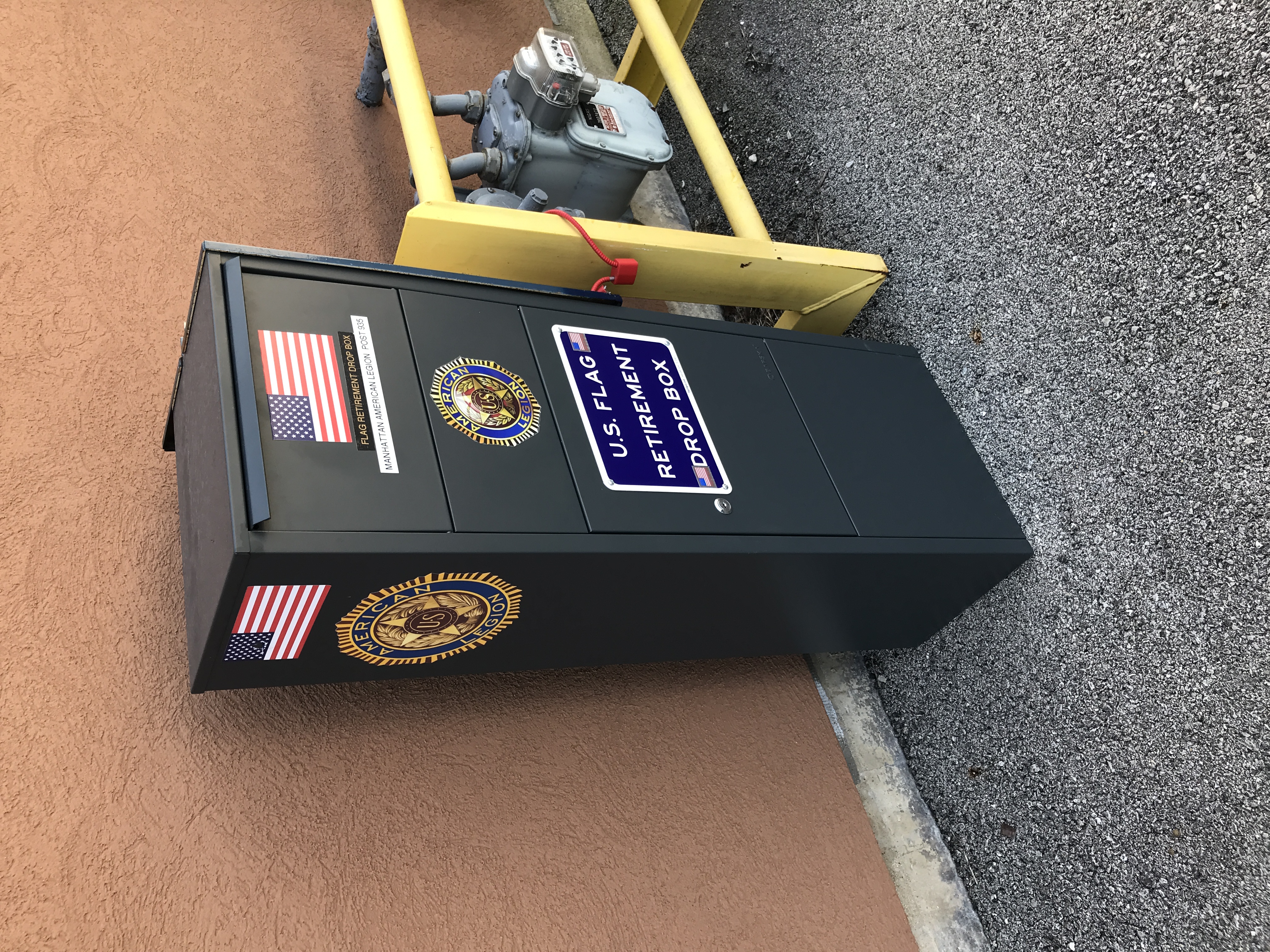 >

Displaying a flag outside for all to see, where it will experience different temperatures and ever-changing weather, will result in a worn flag eventually.

The average outdoor flag statistically only lasts about 6 months. It is possible you will have at least a few old ones that are ripped, tattered, or in some other way worn out and damaged, ready for disposal. With all the meaning it holds, it would be wrong to throw them in the trash. But few people know what to do with old American flags. What is the proper way to retire an American flag? While it is not illegal, much of the younger generation does not realize the disrespect associated with throwing away an American flag. Or maybe you knew you shouldn't toss it in the garbage, but didn't know any other way to get rid of it. Flying a tattered American flag is just as disrespectful as throwing it in the garbage. Though some may not have the means to buy a new one, it is against flag etiquette to fly or display one that is worn out.

If you have the ability to purchase another flag, respect all that our flag represents and hang one in pristine condition. As an American, the flag symbolizes the history that provides us with the foundation for our country today. It is imperative to treat these emblems with respect and properly retire them with dignity. The Manhattan American Legion provides 3 locations to take your American flags for a proper retirement ceremony performed by the Lincoln Way High School JROTC Cadets and their Superiors. They offer these services as part of their training and to ensure the flags get retired properly, if others do not have the means to.

Leave your worn flag in one of our donation containers. This provides a quick and easy solution to make sure your old flags are taken care of properly.

LOCATIONS FOR RETIRED FLAG CONTAINERS:

-1. State Street Auto (South end of town),- 2. James E. Tromp, CPA Office next to Berkots Foods (North end of town), - 3. Manhattan Township Building Parking Lot (On Wabash Street).

If you wish to retire your flag(s) yourself, The American Legion offers the following instructions for proper disposal of a worn flag:
The flag should be folded in its customary manner.
The flags should be treated with respect and reverence.
It is important that a disposal fire be fairly large and of sufficient intensity to ensure complete burning of the flag.
Place the flag on the fire.
The individual(s) can come to attention, salute the flag, recite the Pledge of Allegiance and have a brief period of silent reflection.
After the flag is completely consumed, the fire should then be safely extinguished and the ashes buried.
Please make sure you are following local/state fire codes or ordinances.